OMG I'm totally going to come back and blog and -ish. so said Lara a YEAR ago. Dang. For the last few months I've been thinking I should dust off this space instead of sitting here at night after Morgan goes to bed playing some B.S. game on my phone and watching My 600lb Life or Outdaughtered. (which I'm totally watching right now because I don't know anything about kids and what they do at various ages.)
During all the reruns of My 600lb Life they play previews of Doctor Pimple Popper and I couldn't help it, I had to watch one episode.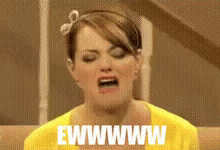 I was sitting there, watching the doctor lance this giant ass cyst that a guy had been growing on his forehead for FIVE YEARS. It looked like a horn, a giant red horn growing from his head and he hadn't gone to the doctor because he was afraid it might be cancer so he just let it grow on his head. THEN, THEN, there was the lady who literally had a hump growing on her shoulder and it was THREE POUNDS OF FAT.
You might call that rock bottom, and I thought, you know, I could blog instead of watch a chicken cutlet get pulled out of a lady's neck.
I was making some posts last year, totally on a roll and we had to do some unexpected remodeling downstairs.
Every scrap of tile in the hall, kitchen and dining room was pulled up and the living room carpet. In addition, the "neutral" wallpaper in the hall and up the stairs was removed, light fixtures replaced, kitchen cabinets repainted, the entire downstairs repainted and I'm sure a bunch of other things I can't remember now.
Totally awesome when you have a 3 month old baby, dog, and mother in law who just began an extended visit. Have you ever stayed in an extended stay hotel with a dog and a 3 month old? I don't recommend it.
However, total bright side, we've been talking for years about selling our house and moving to something a little bigger with more space. We said as soon as we got a baby we'd do it and remodeling the entire downstairs only makes the house more marketable regardless of what a pain it was.
As of last week, we're on the market and the house is up for sale! If you know anyone who's looking for a great house in an awesome neighborhood in N. Raleigh NC, let me know!
Seriously, does it not look so much better? No more orange, no more cream, no ugly tile, no wallpaper. It makes me not want to move. lol
So yea, that's my highly un-insightful initial blog post. Baby stuff, house stuff and sell my house stuff.