Have you heard about Rocksbox? I think just about everyone has at this point, lol. Rocksbox is a pretty cool service where you pay a low monthly fee, $19 and they send you 3 pieces of designer jewelry. Wear it as long as you like and when you're done, throw it back in the box and send it back.
I got a free month and decided to check it out, because I love me some jewelry and free.
My first box arrived in this cute box toed with a coral bow. love.
What's inside???
The first piece I uncovered was this necklace from House of Harlow. I really love House of Harlow jewelry and even own the sunburst earrings. I still have my eye on the
long sunburst
necklace as well. Kev, you can get it
here
. Hint Hint...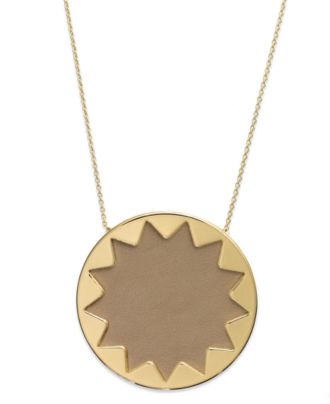 Love....
Anywho, they sent me this super cool and modern triangle necklace.
I liked it a lot when I took it out of the bag. However, when wearing it, my mild OCD got the best of me, All the triangles have to face out, but they don't when you wear it because no one stays completely still. Since I knew I would spend all day fixing the triangles so it had to go back. It's too bad because I really like it.
Next up was this purple wrap bracelet. Meh. I don't like It reminds me of a boho, hippie thing and that's so not me.
The last thing they sent were these pave square earrings. There is nothing I love more than sparkles. Love, love, love sparkles. But I hate squares. I like circles. Annnnd this is why no one can buy me jewelry. Really though. I love me some circles.
I packed it all back in the box and waited for the next one to arrive. I'm going to give them another chance because I'm picky and if anyone actually figured out my style on the first go round, they'd deserve a promotion.
One of the cool things about Rocksbox is that you get a $10 credit towards the purchase of any of the discounted items you received. Pretty sweet.
If you want to try out Rocksbox for free for a month, go ahead and use my code! larabff34
Enjoy!
Linking Up!