Hi all! Today is an amazingly awesome day. WHY, because it's my BIRTHDAY! It doesn't matter how old I get, I still love me a birthday.
Being born this time of year means you get a Thanksgiving birthday every few years and there's a pretty good chance you'll be out of town. The past few years we've been away and for some reason we seem to end up in Atlantic City on my birthday. One time Kev's poker table sang me Happy birthday at midnight. This year there's no casino (well, maybe in a few days), I'm actually at work and tonight we have dinner reservations at
Bin 54
. Tomorrow we take off bright and early and drive to my parent's and make it in time for Thanksgiving dinner. We'll spend some time in Pittsburgh and catch the Steeler's game on Sunday before heading home.
In honor of my birthday I wanted to show you some of the awesome things that I'm loving right now.
These Lululemon pants! They're the Sattva ii pants and right now they're on final sale. Go to your local lulu store and head to the discount rack and find them. They are seriously the comfiest, most amazing lounge pants you'll ever wear. I got them in gray. loooooovvvveeee....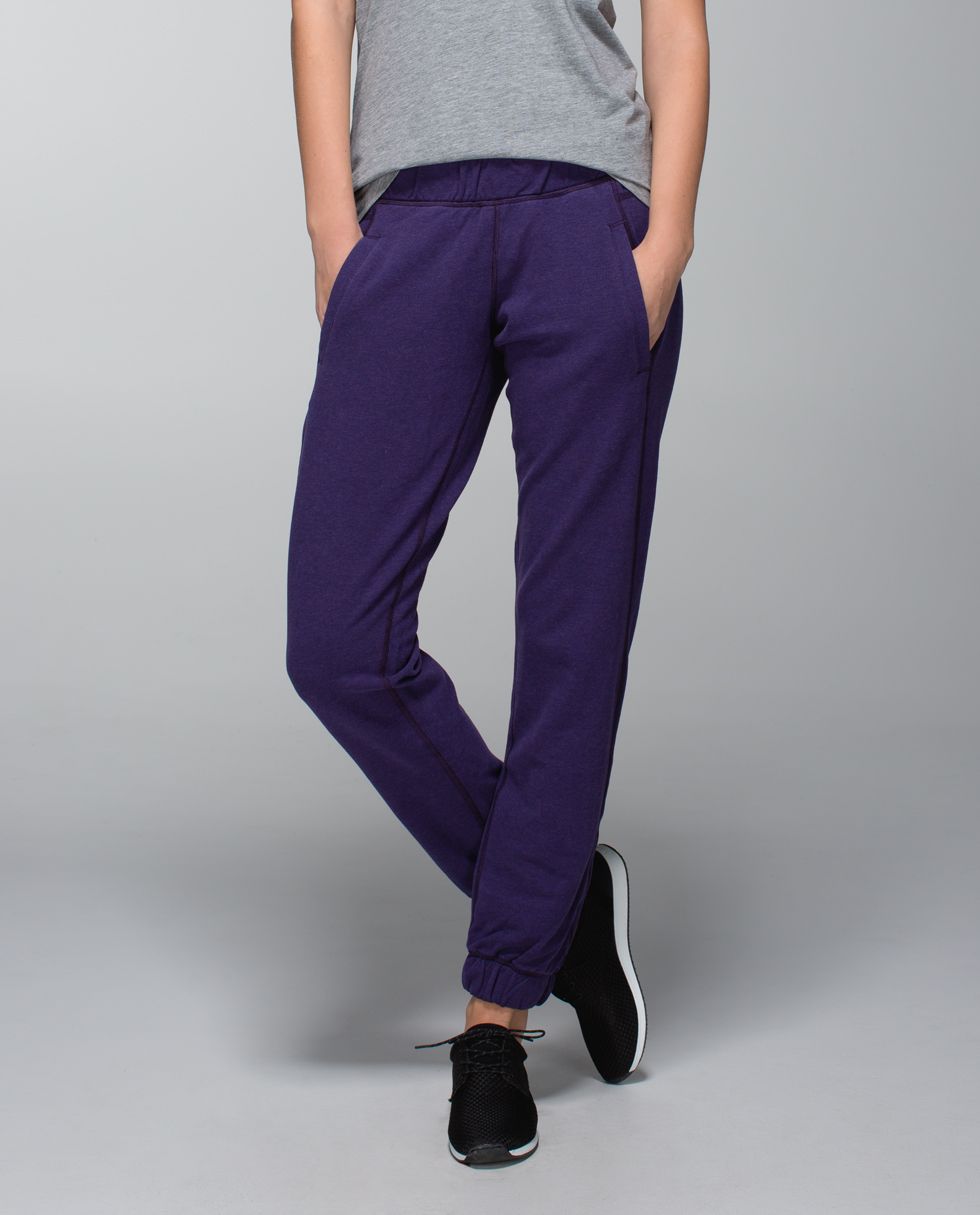 Kev gave me my birthday present early, unlimited beverages from Breugger's. I love Breugger's coffee and go more mornings than not. Even though it's a birthday present, this is actually going to save me money in the long run. There's a Breugger's by my house and one by my work. No need to go anywhere else for beverages. Now to plan our road trips around the Breugger's.
I was recently asked to join Kappa Delta's National Leadership Team as the Chapter Accounting Specialist for Division 5. I am so, so honored to be asked to join such an amazing group of women and to be able to work with collegiate women on a national level. Needless to say I need to be even more organized than ever, hence why I'm loving these next two things.
I took the plunge and got an
Erin Condren
Life Planner. (Thanks mom and dad!) I went completely electronic a few years ago and over the last several months I've slowly come to the realization that I can't keep track of everything on a phone. There's also something really calming about writing everything down in one place.
May Books. OMG, I love them so much. You can customize the cover, the colors, the monogram, you name it. There are also tons of choices of what can be inside, just a notebook, address book, planner, calorie tracker, all of the things. I love that I can have a notebook with graph paper, because I'm slightly OCD and love putting letters in small boxes. Also, this week everything is 40% off when you use code THANKS40. You really can't not get a few. I got one specifically for KD notes to put in the pocket in the back of my planner.
For those of you familiar with sororities, you know that this time of year is when the chapter council changes. That meant I had to say goodbye to the President and Treasurer that I've advised for the last year and the Standards chair I had this semester.
I always get my advisees a little something at the end of their term because they deserve it for having to deal with me for a year. lol.
I got this from
Harley Stripes
on Etsy. She did a great job and I love the bracelet. I would also love it with a little pearl dangle added, because KD and stuff.
I cant even put into words how much I LOVE this bracelet. Kappa Delta's open motto is "Let us strive for that which is honorable, beautiful and highest". I had
Tomi's Treasures
stamp "honorable, beautiful, highest" on the bracelet for the outgoing President. She had such an amazing year and I thought this was perfect.
It even has KD stamped on the end. LOVE. Great present for your favorite CAB - Chair or CAS (hint, hint)
There so many things I love (obviously) but I did find something that's a big no for me.
You can for real buy one of these on no more rack right now. A scarf, with pockets. What the frig are you going to put in scarf pockets??? Sad that you don't have enough pockets on your clothes? Add some with a scarf! cold hands? have multiple pocket options! Need a place for your skittles? Put them in your scarf pockets. (OK, maybe I would use it for that.)
Have a great Wednesday everyone! Go eat a cupcake and celebrate my birthday! #itsmybirthday
Linking up!
Because Shanna Said So