It's been a while but I wanted to bring back some Wednesday confessions. I guess I need to atone for my sins. So here goes. #confess
1. I confess that I was ready to call the animal shelters because my cat was missing for almost 48 hours. I saw Titus before everyone came over for rehearsal Sunday night and I figured he escaped when people were coming in. He didn't come for breakfast Monday morning and I was a little worried. Tuesday morning he still didn't come for breakfast and I told Kev to go look for him outside. I was afraid he'd been dragged off by some wild animal. That cat doesn't miss a meal.
Got home yesterday, Kev hadn't found him and I asked if he'd checked in all of the cabinets and up in the attic. Then I opened the door to the linen closet and he jumped out. My cat was locked in the linen closet for almost 48 hours and I feel a little bad about it. At least he peed on the towels which are super easy to clean. He seems really happy to be out and it's not like he was going to starve to death. #hesreallygoingtopeeonsomething
2. I hate Greek Yogurt. Everyone is on the dang Greek yogurt bandwagon and it makes me want to vomit.
3. I'm concerned that one of my employees might be a serial killer. He quotes Silence of the Lambs all day long. If the cops came and asked if I were surprised that bodies were found in his back yard, I'd say no. #Imnottheonlyonewhothinksthat
4. I'm more upset than I should be about not being able to find a Chuck Norris calendar this year. I really, really love my monthly Chuck.
5. I still have my Christmas tree up. It's dry as a bone but that dang thing is still festive. We put it up late and I'm getting every last bit of Christmas out of it.
6. I texted the house cleaners to see when they were coming back and she didn't respond for 2 days. I knew they were out of town but I was terrified that they thought my house was too dirty and not worth what they were charging. I had a lot of anxiety that I might have to find someone else.
7. I'm hiring a new intern and I can't wait. I have so much crap for her to do and I needed her yesterday. Just waiting for her education to be verified which makes no sense because she was home schooled. Seriously, just call her mom. #thatrefridgeratorisn'tgoingtocleanitself.
I'm super excited that Melissa is bringing back the Wednesday confessions! Go check out the other posters! Also check out #hashtaghumpday. Love it!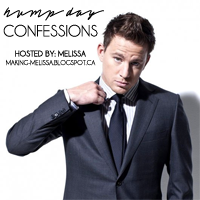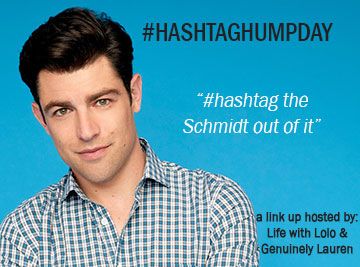 Spill your guts, what do you need to confess?