I swear, every Wednesday I sit down to type this post, (at least I'm not doing it at work today) I say, HOLY CRAP, it's Wednesday! Annnnnd today is no different. Monday was kind of a free day for me. I thought I had a training class but it was last Wednesday. Some how I put it on my calendar on the wrong day. Ooops. It's OK, I still have a crap-ton of compliance classes to take and yea, free day. but you know what, I still didn't take them.
So I decided to change up my confessions today and instead of confessions I'm going to write some open letters to a few people I encountered this weekend. Here goes,
Dear Lady behind me in the checkout line, please don't crawl up my ass. I'm still paying for my groceries, the closer you get, the slower I move. If time is of the essence, and you need to get out of the store in a certain number of minutes, don't go to Super Target on Sunday afternoon. Now I give you stank eye.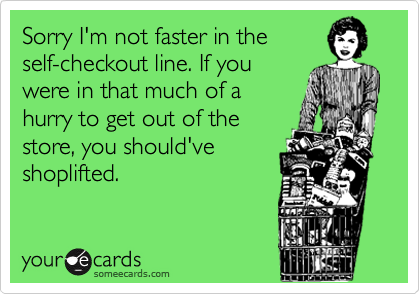 Dear family with the five year old at Costco, those carts are really big, even I have a hard time pushing it. Your child is too small to manage pushing that big of a cart, he's running into the displays, he's run into me twice and you're in EVERY aisle I'm in. I understand that he probably really wants to do it, but when it affects the other store patrons, tell him no. Now I give your child stank eye.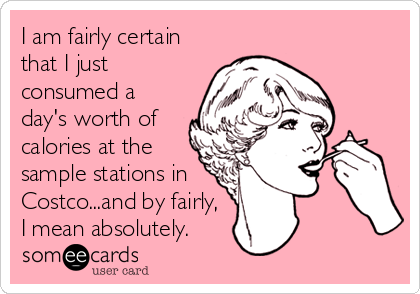 Dear ladies in line at Starbucks talking about getting a coffee. Your venti, double mocha crunch with extra whip isn't a coffee. Let's be real, it's a milkshake. 2 ounces of coffee in 800 calories of milk and sugar isn't coffee. I'm not hating on your drink choice but that's not coffee. Side rant, why are people so much more willing to consume 1200 calories of coffee beverage but not a milkshake? It's ice, milk and sugar, same thing... BTW, I didn't give stank eye here.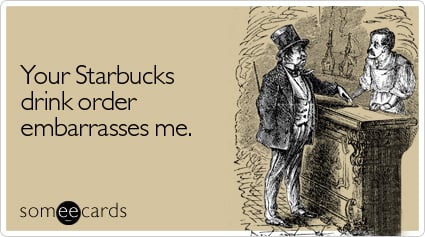 Dear people waiting for Body Pump Class, class starts at 2pm, you arrived at 1:30 and are waiting at the door, looking at your phone for 20 minutes. We are surrounded by a sea of cardio machines and weights. 20 minutes is a lot of time to get your additional sweat on. Hop on the elliptical, do a plank, pick up a weight, you're already at the gym! You can watch the door and jump off when the other class ends. I didn't give stank eye here because I was too busy sweating out an extra 150 calories on the ARC Trainer.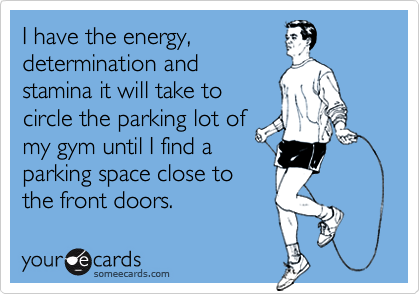 Dear lady next to me in spin class, why don't you sweat? The class is full, it's hot and I've already sweated through my headband, like seriously, my headband reached maximum sweat capacity and couldn't hold anymore. And you, you lady aren't even glistening, I don't understand it I look like I was on a slip and slide. I'm fearful that your body isn't regulating heat properly and you're going to pass out from heat exhaustion. Or perhaps you turn up the resistance on the bike. I didn't give her stank eye, but I did give it to the lady behind me who kept screaming randomly during class.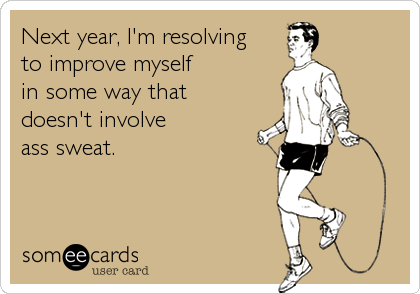 That's all for me folks! Don't forget to head on over and check out these awesome ladies!
Confess! What's on your mind today??
Linky Linky with Fitness Blondie and Vodka and Soda!